Explore Takai's superior knife collection
Elevated by Japanese Design
Welcome to Takai Knives, your haven for Japanese-inspired knife craftsmanship. At Takai, we have meticulously created a collection of knives that embody the rich heritage of Japanese cutlery. Our store celebrates the artistry and precision that Japan is renowned for, offering a diverse range of blades, from exquisitely designed kiritsuke knives to robust cleavers.
Each knife at Takai is a testament to the harmonious blend of traditional techniques and modern innovation, ensuring unparalleled performance and beauty. Step into our world where every blade tells a story of generations of mastery, and let us guide you towards finding the perfect cutting companion that reflects both your culinary aspirations and the soul of Japanese craftsmanship.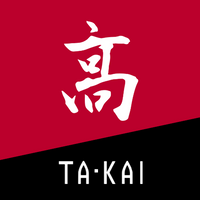 Why Shop At takai?
Professional Quality
Forged from premium steel using vacuum cold/heat treatment, our blades surpass other knives in sharpness and durability.
Precision Cuts
Made from high carbon steel, our 8° oblique V-shaped blades exhibit twice the hardness of competing knives.
Ergonomically Designed
Blades are balanced for secure, comfortable grips, while handles provide stability and ergonomic comfort.